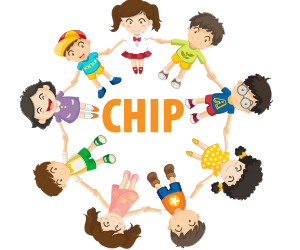 Learn How To Get CHIP Assistance And More Benefits & Resources
CHIP provides low-cost health coverage to children in families that earn too much money to qualify for Medicaid. In some states, CHIP covers pregnant women. Each state offers CHIP coverage, and works closely with its state Medicaid program.
Although CHIP benefits are different in each state, all states provide comprehensive coverage, including:

✅Routine check-ups
✅Immunizations
✅Doctor visits
✅Prescriptions
✅Dental and vision care
✅Inpatient and outpatient hospital care
✅Laboratory and X-ray services
✅Emergency services

FREE Instant Access
Get the Free Guide, Your CHIP Assistance & Additional Benefits
Our free guide helps by providing you with information about applying for benefits.

We Find The Benefits
You Need. Get Answers Fast. Get The Free Guide.

We Are Here to Help
Our FREE guide provides helpful information about how to apply for the benefits you need.

If you're concerned about coverage under CHIP, you're in the right place. That's what this web site is all about.
At FindAssistanceNow.com our goal is to match you with the help you need. We help those who need benefits by matching you with the information and providers of the help and information that you need. Whether it's making sense of CHIP, finding out how to apply, get help paying for childcare, finding the top 10 programs for low income families, we match you with the resources you need.
Learn How to Get More Benefits
There is no cost for using the free guide.
Get Resources From Other Programs
Did you know that there are programs that pay for food, housing, health care and other basic living expenses? In the Guide, we'll point you in the right direction to finding more resources.
When You Need More Benefits
Find out about eligibility requirements for programs like food stamps, welfare, and Medicaid, and how to apply for them.
Nearly 9 million children in the United States are covered by CHIP.



---