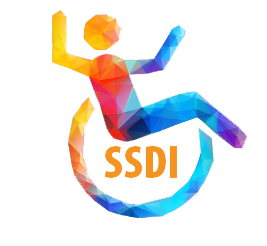 Learn How To Get SSDI Assistance And More Benefits & Resources
The Social Security Disability Insurance (SSDI) program pays benefits to you and certain family members if you are "insured," meaning that you worked long enough – and recently enough - and paid Social Security taxes on your earnings.
To qualify for Social Security disability benefits, you must:

✅ First have worked in jobs covered by Social Security.
✅ Then you must have a medical condition that meets Social Security's definition of disability.
✅ In general, they pay monthly benefits to people who are unable to work for a year or more because of a disability that's expected to last at least one year or result in death.

FREE Instant Access
Get the Free Guide, Your SSDI Assistance & Additional Benefits
Our free guide helps by providing you with information about applying for benefits.

We Find The Benefits
You Need. Get Answers Fast. Get The Free Guide.

We Are Here to Help
Our FREE guide provides helpful information about how to apply for the benefits you need.

If you're concerned about or interested in learning about SSDI, you're in the right place. That's what this web site is all about.
At FindAssistanceNow.com our goal is to match you with the help you need. We help those who need benefits by matching you with the information and providers of the help and information that you need. Whether it's making sense of SSDI or the application process, we match you with the resources you need.
Learn How to Get More Benefits
There is no cost for using the free guide.
How Long Do You Need to Have Worked?
In addition to meeting the definition of disability, you must have worked long enough — and recently enough — under Social Security to qualify for disability benefits.
Social Security work credits are based on your total yearly wages or self-employment income. You can earn up to four credits each year.
The amount needed for a work credit changes from year to year. In 2020, for example, you earn one credit for each $1,410 in wages or self-employment income. When you've earned $5,640, you've earned your four credits for the year.
The number of work credits you need to qualify for disability benefits depends on your age when you become disabled. Generally, you need 40 credits, 20 of which were earned in the last 10 years ending with the year you become disabled. However, younger workers may qualify with fewer credits.
What Do They Mean by Disability?
The definition of disability under Social Security is different than other programs. Social Security pays only for total disability. No benefits are payable for partial disability or for short-term disability.


---