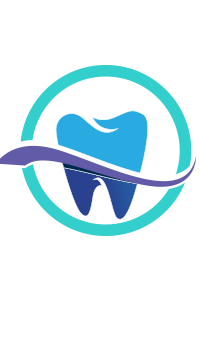 Find How You May Be Eligible for a Medicare Plan that Includes Dental Benefits for a $0 Premium
If you are on Medicare, you could be eligible for dental benefits or additional dental benefits such as:
✅ Teeth Cleanings
✅ Xrays
✅ Implants
✅ Dentures
✅ Fillings
✅ Root Canals
✅ Extractions and More

Many people have not received the full benefits available to them, including hygienic dental cleanings, implants, dentures, partials, fillings, x-rays and more.
FREE Instant Access
Get Your Medicare Dental Assistance

Our free guide helps by providing you with information about applying for benefits.

We Find The Benefits
You Need. Get Answers Fast. Get The Free Guide.

We Are Here to Help
Seniors are also the least likely to have affordable dental care because of a lack of insurance. Our FREE guide provides helpful information about how to apply for dental benefits. Approximately 65% of seniors have no dental insurance and the result is that they forego needed dental treatment.

If you having trouble because you don't have dental coverage or it doesn't cover enough, you're in the right place. That's what this web site is all about.
At FindAssistanceNow.com our goal is to match you with the help you need. We help those who need benefits by matching you with the information and providers of the help and information that you need.
You May Be Eligible for a Medicare Plan Which Features Dental Benefits at a $0 Premium
There is no cost for using the free guide.
Original Medicare—Medicare Part A (hospital insurance) and Medicare Part B (medical insurance)—does not cover routine dental care, such as cleanings, fillings, crowns, or dentures. It may cover certain dental expenses related to surgery or as a medical emergency. If you have Original Medicare and would like dental coverage, you may obtain a separate dental plan or enroll in a Medicare Advantage Plan, also known as Medicare Part C. Many people qualify for a $0 Cost Medicare Advantage Plan that includes dental benefits.
Medicare Advantage Plans bundle together Medicare services such as Medicare Part A, Medicare Part B, and often Medicare Part D (prescription drug benefit). Many plans also include other coverage such as dental, vision, and hearing.
We know how difficult it can be. We are here to help you understand the process and give you direct links to the information you need. Our free guide will help you understand the steps you have to take and how to obtain the benefits and extra assistance.
What do you need to apply?
You should be on Medicare Parts A and B.
You should have your red, white & blue Medicare Card handy.
---
Seniors Have the Highest Expenditures for Denistry
Even without insurance, seniors spent $28 billion in 2016 to pay for needed dental care, resulting in the highest expenditures for dentistry of any demographic. A study conducted by the Kaiser Family Foundation found that half of all Medicare recipients hadn't seen a dentist in the preceding year, and almost 20% of those who did, spent more than $1,000 on out-of-pocket expenses for routine dental work. The reason for these somewhat alarming statistics may be the cost of dental procedures.
---
Stand Alone Dental Plans
If you need more comprehensive coverage, then a standalone dental insurance plan may be a cost-effective option for you. Standalone plans are available at different price points, with the most comprehensive coverage provided at the highest price point. Plans are available as follows:
Basic Plans
A basic plan generally covers annual exams, cleanings and diagnostic x-rays.
Mid-Range Plans
The mid-range plan will include some expanded services for emergency treatments, dentures, fillings, inhalation anesthesia, orthodontics and specialty x-rays.
Premium Plans
Premium plans are the most costly, but they provide the most comprehensive coverage. They're probably the best option for those who require a significant amount of dental procedures, and the covered services usually include:
Crowns
Full dentures
Endodontic procedures
Partial dentures
Onlays and inlays
Oral surgery
Periodontal procedures
The coverage from a private plan is usually tiered, which means that the patient is responsible for partial payment of many procedures. Usually, the tiered rate is 100-80-50, which means that 100% of the cost of routine procedures is covered, 80% of the cost of basic procedures is covered, and 50% of the cost of complex procedures is covered by the provider. The remaining balances are the patient's responsibility. Private dental plans may be lower in cost than a Medicare Advantage plan, but it probably won't include hearing, vision or prescription medication benefits that may be included with an Advantage plan.
---