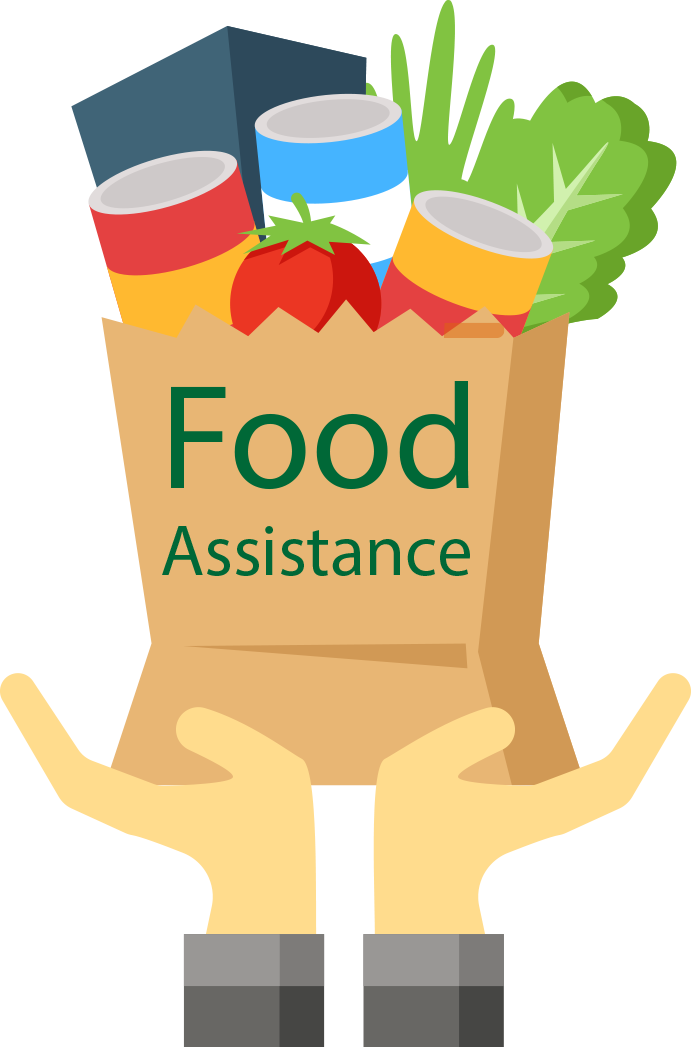 Learn How To Get Food Assistance And Other Programs Available To You
If you're eligible for SNAP, you can use your monthly benefits to buy a variety of foods for your household, including:
✅ Fruits and vegetables
✅ Meat, poultry, and fish
✅ Dairy products
✅ Breads and cereals
Many people have not received the full benefits available to them, including: food assistance, unemployment, legal and other programs to put you back on your feet.
FREE Instant Access
Get Your Food Assistance

Our free guide helps by providing you with information about applying for benefits.

We Find The Benefits
You Need. Get Answers Fast. Get The Free Guide.

We Are Here to Help
Our FREE guide provides helpful information about how to apply for benefits.

If you having trouble paying for food, you're in the right place. That's what this web site is all about.
At FindAssistanceNow.com our goal is to match you with the help you need. We help those who need benefits by matching you with the information and providers of the help and information that you need.
Learn How to Apply for Food Stamps (SNAP)
There is no cost for using the free guide.
If you want to apply for food stamps and get your ebt card, the card that you use to pay for items at the grocery store, you have to follow the rules in your state. Each state has its own rules for getting food stamps from the Supplemental Nutrition Assistance Program or "SNAP." Sometimes, counties inside of states will have their own special rules for applying. The good news is that the form you have to fill out is usually similar. This is because the U.S. Department of Agriculture is in charge of the program requirements across the country.
The time it takes you to finish a food stamp application will depend on some factors. If you want to apply for other government benefit programs at the same time, it may take you longer to finish. Either way, you should apply for benefits as soon as you can so that you do not have to wait extra time to get food stamps.
We know how difficult it can be. We are here to help you understand the process and give you direct links to the information you need. Our free guide will help you understand the steps you have to take and how to obtain the benefits and extra assistance.
What do you need to apply for food stamps?
The first thing you should do is get your documents together. You have to give exact numbers for how much you make and for your ID, so you should get your documents ready as soon as you can.
Some of the most important documents you should have ready are:
Your ID, like a driver's license, state ID card, green card or passport.

An age document, like a birth certificate, hospital records or a naturalization certificate.

A document that proves you live in the state, like a rental agreement.

A document that shows how much you earn and how much you have in the bank, like bank statements and a paycheck.

A document that shows your military record.
You will have to give information and proof about what you earned outside of work, too. This can be:
Child support payments.

Foster care payments.

Money in a standard savings account.

Retirement savings.

Education grants and loans.

Veteran benefits.

Social Security benefits, like Supplemental Security Income (SSI).

You have to give information about all of these types of payments. This is how the government sees if you need benefits. But not all of these payments will be counted in your income. Child support, foster care and retirement savings payments will not be counted.

Next, you will be asked to give information about how much you spend every month. Get together things like your utility bills, medical bills and rental/mortgage bills to prove how much you spend.




---




How to Check on Your SNAP Application Status

Most states will let you check on your SNAP application status online. Log on to your state's SNAP application site using your username and password.

If you cannot check your application status online, call your food stamp office. If your application is approved or denied, the food stamp office will notify you as fast as they can.




---




Learn About the Food Stamps Interview

Most states will interview you about the information you gave on the application. The interview usually happens over the phone or in person. If you meet in person, someone from the food stamp office will ask to see documents that back up the information you gave. They will ask any questions they have about your application, too.




---




How to Renew Your Food Stamps

If you want to keep getting food stamps, you have to renew your application. This usually happens when your food stamps are about to expire. Your state office will ask you to reapply for benefits.

Like your first time applying, the food stamp office will look at a few factors. They will look at what you earned, what you own and your personal information to make sure that you can still get benefits. You should find out if you can keep getting food stamps in about 30 days.

If you have any questions about SNAP, this is your chance to ask the food stamp office.
---