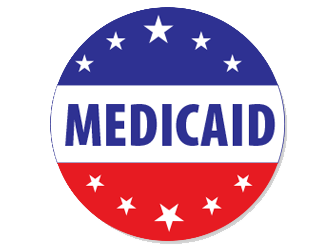 Learn How To Get Medicaid Assistance And Other Programs Available To You
Medicaid provides health coverage to millions of Americans, including eligible low-income adults, children, pregnant women, elderly adults and people with disabilities. Medicaid is administered by states, according to federal requirements. The program is funded jointly by states and the federal government.
✅ Medicaid is structured as a federal-state partnership
✅ Medicaid covers 1 in 5 Americans and serves diverse populations
✅ Medicaid covers a broad range of health and long-term care services
✅ Most Medicaid enrollees get care through private managed care plans
✅ Medicaid spending is concentrated on the elderly and people with disabilities
Many people have not received the full benefits available to them, including: food assistance, unemployment, legal and other programs to put you back on your feet.
FREE Instant Access
Get Your Medicaid Assistance

Our free guide helps by providing you with information about applying for benefits.

We Find The Benefits
You Need. Get Answers Fast. Get The Free Guide.

We Are Here to Help
Our FREE guide provides helpful information about how to apply for benefits.

If you are interested in information about Medicaid, you're in the right place. That's what this web site is all about.
At FindAssistanceNow.com our goal is to match you with the help you need. We help those who need benefits by matching you with the information and providers of the help and information that you need.
Learn How to Apply for Medicaid
There is no cost for using the free guide.
Medicaid provides free or low-cost medical benefits to eligible:
Adults with a low income

Children

Pregnant women

People who are age 65 or over

People with disabilities
Am I eligible for Medicaid?
In general, it depends on at least one or a combination of:
Age

Income level

Number of people in your family

If you are pregnant or have a disability
What do you need to apply for Medicaid?
Proof of age (birth certificate or driver's license).

Proof of citizenship or alien status.

Proof of all sources of income (paystubs or tax return, Social Security, Supplemental Security Income, Veteran's benefits, retirement accounts, and any other income).

Proof of assets and other resources: include copies of bank statements or other financial resources if directed on your Medicaid application.

Proof of your disability: if you think you qualify because you're disabled, you'll need to include documentation as specified in your Medicaid application.

Proof of residence (rent receipts or landlord statements, a copy of your mortgage, recent mail addressed to you at your current address): make copies to include with your application.

Proof of other insurance: include a copy of your red, white, and blue Medicare card (or other insurance ID card) with your Medicaid application. Remember that state applications and instructions may vary. Check your state's Medicaid application website to see if they ask for additional documentation.
---