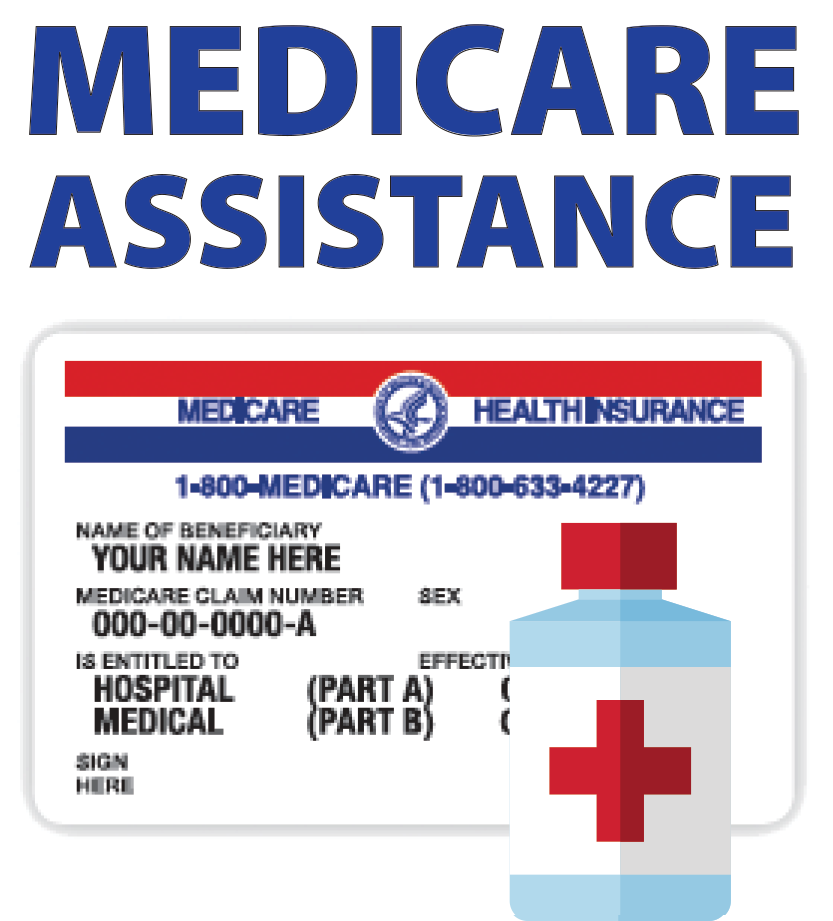 Learn How To Get Medicare Assistance And More Benefits
If you're eligible for Medicare, learn how you may get more benefits to fit your situation, including:
✅ Dental
✅ Vision
✅ Hearing
✅ Transportation
✅ Gym and Fitness Memberships
✅ Food Card Benefits
✅ Prescription Drugs
Many people have not received the full benefits available to them or they are paying too much for prescriptions. Learn valuable information on how to save money and get more.
FREE Instant Access
Get the Free Guide, Your Medicare Assistance & Additional Benefits
Our free guide helps by providing you with information about applying for benefits.

We Find The Benefits
You Need. Get Answers Fast. Get The Free Guide.

We Are Here to Help
Our FREE guide provides helpful information about how to apply for the benefits you need.

If you're not getting enough coverage under Medicare, you're in the right place. That's what this web site is all about.
At FindAssistanceNow.com our goal is to match you with the help you need. We help those who need benefits by matching you with the information and providers of the help and information that you need. Whether it's making sense of medicare part a, medicare part b, medicare part d, planf, or Medicare Advantage, we match you with the resources you need.
Learn How to Get More Medicare Benefits
There is no cost for using the free guide.
$0 Medicare Plans
Did you know that $0 Medicare Advantage Premiums are decided by zip code and not income?
$0 premium plans, $0 deductible plans and low-cost plans may be available in your area.
When You Need More Benefits
Individuals who are interested in a more robust set of benefits might find that they are looking for more than what Medicare Part A and Part B can provide. Thankfully, there is another alternative called Medicare Part C.
Medicare Advantage Plans (also called Medicare Part C) are plans offered by private health insurance companies that provide the same coverage as Medicare Part A and Part B and may include additional benefits.
Both the hospital and medical benefits offered through Original Medicare are included under the Advantage plan, allowing you to receive help with covering the costs of a hospital stay, skilled nursing needs, routine visits to your primary care physician, and more. One of the more attractive portions about Medicare Part C has to do with the additional benefits that are often included in many of these plans.
Part C enrollees usually have coverage toward prescription drugs, dental care, vision services including eyeglasses, hearing care, wellness benefits, and more. Keep in mind that each Advantage plan will have its own set of stipulations, so selecting the combination of benefits that will best meet your medical needs is important.
What is a Medicare Supplement Plan?
Another option for additional coverage are Medicare Supplement Plans.
Medicare Supplement plans also known as Medigap insurance depending on the letter plan is designed to cover Medicare part A deductible and 20% of Medicare part B and or part B deductibles as these are not covered by certain plans.
Depending on the carrier as many as 4-5 Medicare plans may be offered.The cost is specific to state, age, and plan
We will connect you with a Licensed Agent that can advise you based on your your situation and cover all of your options with you. You can compare and save on Medicare plans or choose plans that better fit your needs.
Each year Medicare plans change what they cover. Consulting with an experienced, licensed agent can save time and money.
Getting Items That You May Need
There are two categories of people who are on Medicare. Those that are over 65 and those that may be any age over 18 but disabled.
We can connect you with people and resources to get the items you need such as adaptive in home equipment like accessible showers and tubs, medical alert systems, mobility products, assistance applying for SSDI and SSI, money saving offers on items you need and use everyday, financial assistance, legal assistance and much more.
We can also help you apply for Extra Help, which may provide additional financial assistance and benefits.
---