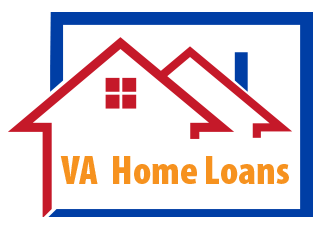 Learn How To Get VA Home Loans And More Benefits
VA helps Servicemembers, Veterans, and eligible surviving spouses become homeowners. As part of our mission to serve you, we provide a home loan guaranty benefit and other housing-related programs to help you buy, build, repair, retain, or adapt a home for your own personal occupancy.
✅ Purchase Loan
✅ Cash Out Refinance Loan
✅ Native American Direct Loan
✅ Interest Rate Reducation Refinance Loan

For many who qualify, the VA loan program is the best possible mortgage. Backed by the U.S. Department of Veterans Affairs, VA loans are designed to help active-duty military personnel, veterans and certain other groups become homeowners at an affordable cost. The VA loan asks for no down payment, requires no mortgage insurance, and has lenient rules about qualifying, among many other advantages.
FREE Instant Access
Get the Free Guide, Your VA Home Loan Information & Additional Benefits
Our free guide helps by providing you with information about applying for benefits.

We Find The Benefits
You Need. Get Answers Fast. Get The Free Guide.

We Are Here to Help
Our FREE guide provides helpful information about how to apply for the benefits you need.

If you're interested in information about VA Home Loans, That's what this web site is all about.
At FindAssistanceNow.com our goal is to match you with the help you need. We help those who need benefits by matching you with the information and providers of the help and information that you need. Whether it's making sense of VA Home Loans or the elligibility criteria, we match you with the resources you need.
Learn About VA Home Loans
There is no cost for using the free guide.
Top 10 Benefits of VA Home Loans
No down payment on a VA loan

No mortgage insurance for VA loans

VA loans have a government guarantee

You can shop for the best VA loan rates

VA loans don't allow a prepayment penalty

VA mortgages come in many varieties

It's easier to qualify for VA loans

VA loan closing costs are lower
Eligibility
Active-duty service members

Members of the National Guard

Reservists

Surviving spouses of veterans

Cadets at the U.S. Military, Air Force or Coast Guard Academy

Midshipmen at the U.S. Naval Academy

Officers at the National Oceanic & Atmospheric Administration.
The VA loan COE
In order to show a mortgage company you are VA-eligible, you'll need a Certificate of Eligibility (COE). Your lender can acquire one for you online, usually in a matter of seconds.
How to get your COE (Certificate of Eligibility)
Getting a Certificate of Eligibility (COE) is very easy in most cases. Simply have your lender order the COE through the VA's automated system. Any VA-approved lender can do this.
Alternatively, you can order your certificate yourself through the VA benefits portal.
If the online system is unable to issue your COE, you'll need to provide your DD-214 form to your lender or the VA.
Minimum service required for a VA mortgage
VA home loans are available to active-duty service members, veterans (unless dishonorably discharged), and in some cases, surviving family members.
To be eligible, you need to meet one of these service requirements:
You've served 181 days of active duty during peacetime

You've served 90 days of active duty during wartime

You've served six years in the Reserves or National Guard

Your spouse was killed in the line of duty and you have not remarried

Your eligibility for the VA home loan program never expires.




Veterans who earned their VA entitlement long ago are still using their benefit to buy homes.
---